This layout of Jo's was an interesting one, and so full of rich colours, too.
Have fun with your scraplift !
Upload your layout into the Scraplift Challenge section of the Gallery, by the 30th April, please, to receive your participation prize: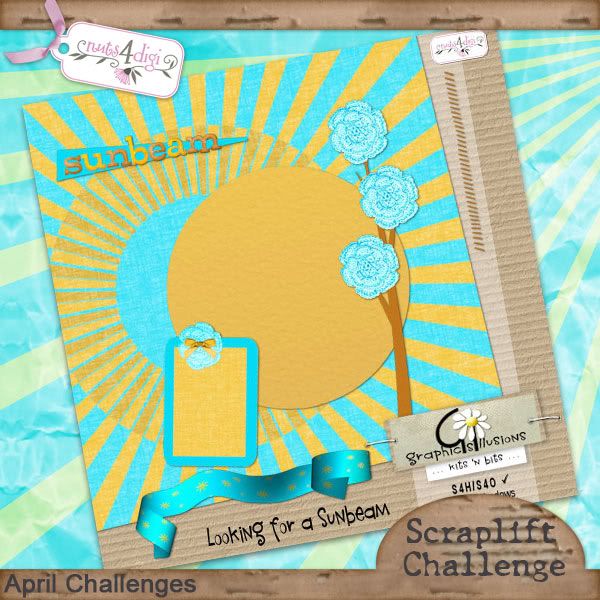 Lots more challenges, besides my two, so why don't you check out the
Nuts4Digi Forum
and see what interesting challenges, and prizes, just for participating - you don't have to be a long time scrapper - just your interpretation of the Challenge :)
This is mine ...
See you there !
Cheers, Deb :)