The September Scraplift Challenge at Nuts4Digi is on again !
SPRING is here !!!! In the Southern Hemisphere, anyway
Now we can get into some serious scrapping, now it's starting to warm up ! And when you see the prizes for the Challenges this month, you are going to be raring to get scrapping :-)
The layout I have chosen for you to
Scraplift
this month. It is a layout by one of our own CT members, Brenda, called My Best Friend.
This is your prize for completing the challenge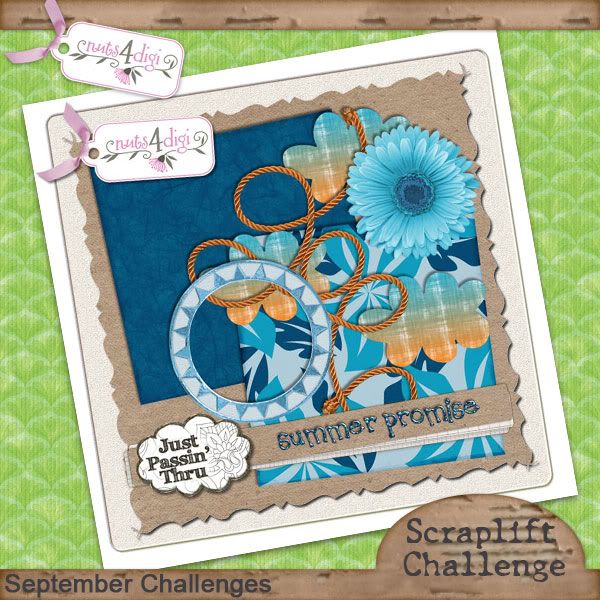 Here is my layout for the challenge ...
Come and have some fun with us, while you are here
Deb